Chapter / Event Insurance
The Australian Chapters of the Red Knights International Firefighters Motorcycle Club are all covered under an affiliated insurance policy through the National Motorcycle Alliance, formally the NSW Motorcycle Alliance.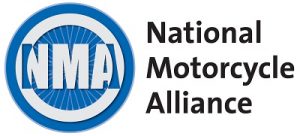 By being affiliated with the National Motorcycle Alliance, all chapters are automatically under the protection of the Motorcycling Australia insurance coverage, which is the same policy that protects every motorcycle racing club in Australia. This provides peace of mind and protection for chapter committees, organisers and volunteers.
The National Motorcycle Alliance also provides Public Liability cover to the value of $50m for your events, rallies, shows, rides, etc. Click on their logo above to view their website.
Permit Application
To apply for a Road Rally (Ride), Coaching or Static Display, download and complete the Alliance Permit Application Form. Forward to the details on the form.
Payment
If you would like assistance with payments, please contact Ken Mahon, Regional Director at region8@redknightsmc.com.